Baby Girl News
This pregnancy has been very exhausting and my husband has been working flat out as he is scared that our lives/finances will change drastically with another child. Unlike the first child where he attended all ultrasounds; he only made it to my dating scan.
I know he would have loved to be there on the day I found out I was a girl. The sonographer kept me in suspense for a while as she said that my baby was hiding and a bit stubborn. Then towards the end she announced that it was a baby girl. I am so excited that I have been blessed with one of each sex.
I almost cried when I could not keep the suspense any longer and told my husband about the news 24 hours later as I was waiting for the right moment to pop Champagne. My husband said to me with tears in his eyes; this is better than winning the house baby. A few months back we had entered the Mater Prize home competition and we were so convinced we would win the million dollar water front home.
I don't know why but that touched my heart and made me love my husband even more. He just makes special moments that much special to the both of us.
He also informed me that it was the end of his dream to be a rich man. With that being said I cannot wait to finally dress her up with some of our products available on our site.
But things are never as easy as we talk because buying it could be a matter of embarrassment. For some men an enlarged prostate can interfere with his ability to control ejaculation, but for others relationship problems and anxiety can also be the culprit. Whenever a man is sexually aroused, his body purulent-doctor.com produces nitric oxide, which triggers increased blood flow to the penis, producing an erection.
Magic 100 Words Australia Sight Words
Sight words are words that cannot be sounded out and need to recognized by looking at them (on sight).
Your child may start sight words in Prep. We have compiled the first 100 sight words for you.
A   And   An   All   Are   As   At   About
Be   By   But   Big   Back   Been   Before
Can   Call   Come   Could   Came
Do   Down
For   From   First
Go   Get
Had   Have   He   Her   His   Here
I   In   Is   It   If
Just
Like   Little   Look
Me   My   Made   Much   Make   Must   More
No   Not   New   Now
Of   Or   On   One   Off   Old   Our   Out   On   One   Only   Other   Over
Right
Said   So   See   She   Some
To   That   The   They   Two   Them   This   Then   Their   There
Up
Was   With   Well   Went   When   Want   Who   Were   What   Where   Which   Will
You   Your
The biggest conversation that we start having as our children start growing and getting to school age is Private School versus Public School. I always think this debate can be a sensitive one and can be almost like discussing religion; you have to tread lightly. Without getting into this biggie, I always say to people that we chose our son's school based on his needs and personality, our values and ambition. Rather than worrying about this crazy debate I think the most important thing is getting your child ready for Prep!
We are in Queensland and I believe other states have Kindy as an equivalent to Prep. What I learnt is that the biggest sign of school readiness is independence and social skills. Children in this age group are expected to be playing well with other children and making friends without difficulties. Biting should have ceased completely in this age group. They may have conflict when playing with toys and still not want to share but this is normal and caregivers can work with their children.
By the time your child starts prep they should be able to recognize their name in print and writing their first name. This is when parents start to regret naming their child Supercalifragilisticexpialidocious. Don't fret ladies and gentleman as I am sure your child's name has a story and great meaning behind it and we should not let school dictate your child's name. Your child will work it out but you may need to start sooner than little Ty next door.
Your child should be able to draw a straight, horizontal line, a circle and a T. Letter formation is determined by pencil grip and so it will be helpful to start correcting that pencil grip. Children with bad handwriting are usually not holding their pencil the right way and can be slow at writing. I remember writing my GCE exams and writing so fast I believe if entered the Guinness world record I would have won. Don't slow them down, they will need to write fast one day.
Pencil grip goes hand in hand with feeding themselves with a spoon or fork and not holding it like a fist. Let them feed themselves early and stop worrying about your floor and the mess they will make. It will get better I promise.
I toilet trained my son in a day and I will share tips in another blog post. Your child should be fully toilet trained and can use the toilet independently. That goes hand in hand with dressing and undressing, zippers and buttons and tying shoe laces. Tying shoe laces can be a difficult one but you can start by teaching them how to tie a knot and then a bow.
Can your child open and close their lunchbox? How about their water bottle? More picnics are great for practicing.
Please add counting, number recognition, writing the alphabet, writing numbers, shapes, colors and jolly phonics to your list.
The arrival of our new baby
I was so excited to be having a baby girl but as I progressed well into my pregnancy I became scared that I would not notice the signs of foetal distress. We had a scare with our first baby and when I think long and hard I realise that if it wasn't for my sixth sense and the powers that be; we would have lost our son. I had no business being in that hospital on that Sunday but I felt that something was not right and it saved my little man's life.
Was I going to go back to Neonatal Intensive Unit (NICU) with my Princess baby? Was a team of specialists going to storm into my birth suite and ask for consent to perform an emergency caesarean? These were questions that ran through my mind as time was fast approaching.
About two weeks before my scheduled c section I had a pin drop of blood and no further ooze when I went to the toilet. I immediately went to Maternity Assessment and Triage Unit (MATU) to get it checked out. They performed a speculum test and my cervix was shut and everything seemed ok and I was sent home. Then a week later I had some mucous discharge and what I thought were strong Braxton hicks. I rang MATU and they said to keep an eye on it; and did not seem to be too concerned.
I went to sleep that night but something told me to pack my bags as birth is always the unknown. I know you are wondering why my bags were not packed already? I was looking for the perfect hospital bag; and the rest is history. That night I just took a regular trolley case I had in the closet and packed. My Braxton Hicks got stronger at night and my sister via Imessage laughed and said woman you could be in labour. I didn't know what real contractions felt like so I was not sure what was going on; and as I googled I got responses like if you are on google you are not experiencing real contractions. I may also have a tolerance for pain due to my sever period pain. I shut my laptop and went to bed.
The following morning I woke up and was in pain and I had further discharge. I quickly washed my son and took him to the day-care on my way back to MATU. I remember one of the day-care teachers asking me when I was going to have the baby and I jokingly said I was on my way to the hospital. Off I rushed before any slippery accidents occurred. I still wasn't sure what was going on; but I just wanted to have my baby monitored for peace of mind. I got to the hospital car park; it took about 20 minutes to park as I was after a specific car space in the car park. I decided to leave my bag because I thought I was being dramatic.
Checked into MATU without my hospital book as you would do… NOT! Second babies make you lose your system a little bit. I got onto a bed and had a window view while we waited for the Doctor. Hang on; I am having contractions and everyone is being casual about it. I knew it was the real deal. The doctor came; did their checks and yes indeed I was in labour. I was going to be on the afternoon list for a c section. It was about 11am at that time. My husband thought I was joking and said do you need me now; I have one more job to go and he works in Brisbane! After screaming at him; behold the man was on his way. He got to the hospital and on arrival had to put his scrubs on. Had he delayed he may have missed this! And what does my precious husband ask the midwives? Can I take a shower? There was awkward silence, then laughter as the midwives thought it was hilarious. Men, why do you do these things? You are not the center of attention!
Our beautiful baby arrived into this world on June 11, 2015 at 304pm and she is the most beautiful baby; second to her brother 🙂 Browny points? She was a whopping 2.7kgs; and yes another small baby. I knew I had work to do as my babies tend to play catch up when they are born and keep me up all night nursing.
The first baby teaches you the depth of love and the second baby teaches you the breadth of love. Precious children, precious moments.
I remember my husband buying some cradle cap solution for our first baby because somewhere in the baby manual it mentioned that you must be prepared for cradle cap and diaper rash. It was something that just sat on the change table and accumulated dust. We never used it and threw it out when my son was older.
Our precious baby girl was a lot different from our son. From her skin complexion to the colour and thickness of her hair. She had some hair but had a Mr T line from ear to ear in the back. Her scalp in the bald areas also looked a bit red or  irritated. A few weeks into the world she started to get what appeared to be dandruff, I ignored it as I thought it was newborn skin shedding and continued to wash her hair as usual. One fine morning I woke up and she had a big crust around her hairline and covering her fontanelle. I guessed at that time that it sure was what they call cradle cap!
According to WebMD, cradle cap is is an oily, yellow scaling or crusting on a baby's scalp. It is common in babies and is easily treated. Cradle cap is not a part of any illness and does not imply that a baby is not being well cared for. It is a normal buildup of sticky skin oils, scales, and sloughed skin cells.
There was a lot of information I was to soon read on the internet and most sites boasted how easy it was to treat. I tried olive oil the most common one and it did not work. Next was coconut oil, I was convinced it would do the job as it has syclic acid. That did not work and so I tried a bit of melted shea butter…. This cradle cap was like a scab. You can not peel it or your baby will bleed or lose their hair. What I didn't know was all these oils I was introducing were being trapped under this cradle cap and my daughters scalp did not smell sweet and fresh like a newborn, it started to smell unpleasant!
I then found the QV bath oil for cradle cap which just added to the funky smell of all these products. I was getting a bit desperate and was going to try head and shoulders like one site suggested but I remember the tingle of head and shoulders and surely that was not going to be good for our newborn.
Cradle cap does not bother the baby at all. She was just happy to nurse and sleep  like all newborns. I had read that it will disappear around 9 months of age when the baby's oil glands are more mature. At this point I just thought to myself I would wait until she grows out of it.
One day, out of the blue right in front of me was a blog I was reading. One mother suggested using Stelaker by Mustela which is a French brand.
 Product Information
Proven safe and effective, Stelaker is a cradle cap treatment cream that rapidly eliminates flakes as it rebalances and purifies the scalp.
Soothes and hydrates skin with Aloe Vera and Borage oil to relieve sensations of itching and skin discomfort.
For best results, apply directly to scalp and leave on overnight then wash with Foam Shampoo.
Non-irritating formula does not leave an oily film on baby's scalp.
Paraben, phthalate and phenoxyethanol-free.
Hypoallergenic and specifically formulated to minimize the risk of allergic reaction.
Tested under Dermatologic and Pediatric Control.
Proven Efficacy
Usage test carried out under pediatric control on 30 children over a period of 14 days (self-assessment):
The product rapidly eliminates cradle cap: 90%
The product effectively eliminates cradle cap: 83%
The product reduces redness: 100%Usage test carried out under pediatric control on 33 babies over a period of 15 days (clinical assessment) :
The products regulates sebum secretion: 85%
The product regulates the appearance of cradle cap: 85%
Usage test carried out under pediatric control on 33 babies over a period of 15 days (self-assessment):
The product can be removed easily: 97%
The product does not stain sheets or clothes: 85%
Is it just me or is this company just awesome? They have so much literature on this stelaker and the best thing is that you do not need a prescription to get this good stuff. It smells like avocadoes and I was soon to put it to the test. It was difficult to find and so I had to buy it online. My local pharmacy had Mustella Shampoo and when I walked in to ask for the stelaker they did not stock it. I thought to myself if that was my shop It would only make sense to have the cradle cap shampoo and the stelaker right next to each other. I was so excited about this product before I even used it.
The shipment arrived and I Applied it before bedtime to the affected areas of the scalp by massaging in lightly. Left it on overnight and then washed with Foam Shampoo for Newborns just like the instructions said.
As I brushed my babies hair the cradle cap started to come off in big chunks. It was almost satisfactory like the people that have an addiction to popping pimples. I used it every night for a week and I never had to battle with cradle cap again.
Mustela is a staple in my house and is used by the whole family. the body lotion and cold cream is just what the dermatologist ordered!
Sesame Street Colour of me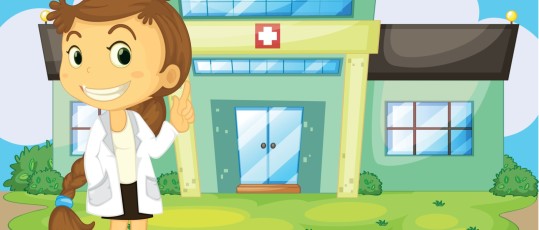 Do you know what to do if your baby stopped breathing?
It is important to follow the principles of survival and make mental notes as you go making sure you have completed every step as caregivers may panic and not know what to do. Some have commenced resuscitation and forgot to send for help. Every minute is a 10% loss in chances of survival.
The casualty depends on you the first aider at home for survival. Advanced care may take longer than expected and remember brain cells start to die in the first 3-4minutes of not breathing.
More often a child goes unconscious due to hypoxia and so it is important to administer breaths and make sure you have a seal when you get to the rescue breaths.
The key principles of survival are listed below.
D anger
R response
S send for help
A irway
B reathing
C irculation
D efibrillator
Danger
Check for danger to you and your child and if safe remove from danger. In some cases the danger may have caused the unconsciousness.
Response
Check for response: C an you hear me
O pen your eyes
What's your name
S Squeeze my hands
*Do not shake your baby frantically; infants have large heads and a small brain and you could cause brain damage.
If the child's airway is blocked they cannot breath and if they cannot get oxygen to their vital organs especially the brain it can cause permanent brain death.
Airways
*In the case of children; checking airways may be the reason they are unconsciousness so it is  important not to miss this step. You may proceed to sweep the mouth with your fingers going sideways and not pushing it back in the throat.
INFANT: No need to tilt head; keep head in neutral position when checking airways and giving breaths.
Child : Slight head tilt; sniffing position when checking airways and giving breaths.
Adult : Full head tilt when checking airways and giving breaths.
Compressions
Commence high quality compressions immediately. 30 compressions to 2 breaths and a 1/3 of the chest depth for every human being. It does not matter whether it is a child or an adult.
Defibrillator
If available use after about 5 cycles of compressions and ventilations at a ratio of 30:2
Remove diaper for babies before you use the defibrillator.
Child Pads can be placed mid chest and one in the back in between scapula.
Follow instructions; the defibrillator talks to you.
Performing CPR can be very traumatic especially if you are not able to save your loved one. Please seek professional counselling like LIFELINE for support.
In the mean time, in between times folks; take good care of yourself and your beautiful children.
Mixie Baby Bottle Review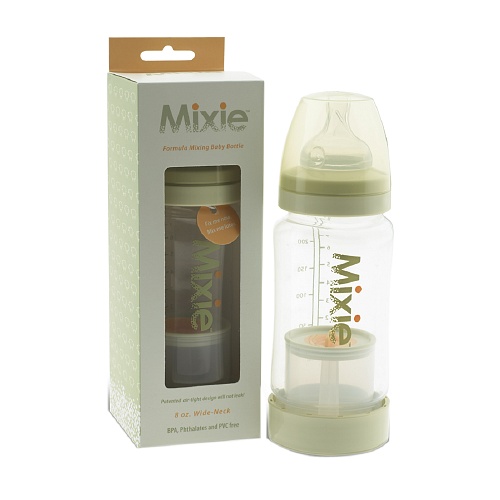 I did a lot of research about Mixie and so I was able to make an informed decision on whether to buy it for my daughter or not. Firstly, my daughter was not taking in any formula. I had tried several bottles and when I thought we were winning she would stop drinking.
Mixie is a baby bottle with an inbuilt formula dispenser that you fill in yourself. You place it in the bottle from the base with a lid on. you add water as you would with a normal bottle. When it is time to feed your baby just press the button and voilà the formula will be released and all you have to do is shake. It comes in 4 and 8 ounce sizes and this a review on the 8 ounce bottle.
When I received my Mixie baby bottles I was so excited. The packaging is an indication of the quality of the bottle. In the case of the mixie baby bottle; I judged a book by its cover and I was not disappointed.
I sterilized my bottle before using it. The instructions are so easy to follow. You actually do not need instructions; that is how easy it is to assemble or prepare the bottle.
This bottle is of great quality, the nipple is durable but still gentle and soft. My baby found it easy to latch and it has an anti colic system I believe. The nipple does not collapse during feeding due to suction. My daughter stays latched on for the duration of the whole feed as she would with my breast. The flow of the nipple is steady and not to overpowering or slow. She was also choking with the other bottles and sometimes getting frustrated if the bottle had a slow flow.
I think one of the best things about this bottle is its compatibility with most nipples on the market made for wide neck bottles. If our child was doing well with an Avent, Dr Brown's bottle, Born Free or Nuk all you have to do is change the nipple and still enjoy the Mixie baby bottle.
The mixie baby bottle is ideal for day care, night time feeds, daddy day care, busy parents of multiples and when you just cannot trust anyone else to prepare your baby formula. You do not need to move around with a separate container of baby formula or even a baby formula milk tin. I remember doing that with my first baby when I was not organised and running late. Found myself scooping milk powder in the shopping mall.
This bottle is of great quality, the nipple is durable but still gentle and soft. My baby found it easy to latch and it has an anti colic system I believe. The nipple does not collapse due to suction. My daughter stays latched on for the duration of the whole feed as she would with my breast. The flow of the nipple is steady and not to overpowering or slow. She was also choking with the other bottles and sometimes getting frustrated if the bottle had a slow flow.
The dispenser for the bottle has enough room to fit 5 scoops of baby formula. After 3 scoops I just tap the container and the formula settles and I have plenty of room. My baby is 7 months and only takes in 200mls and 4 scoops.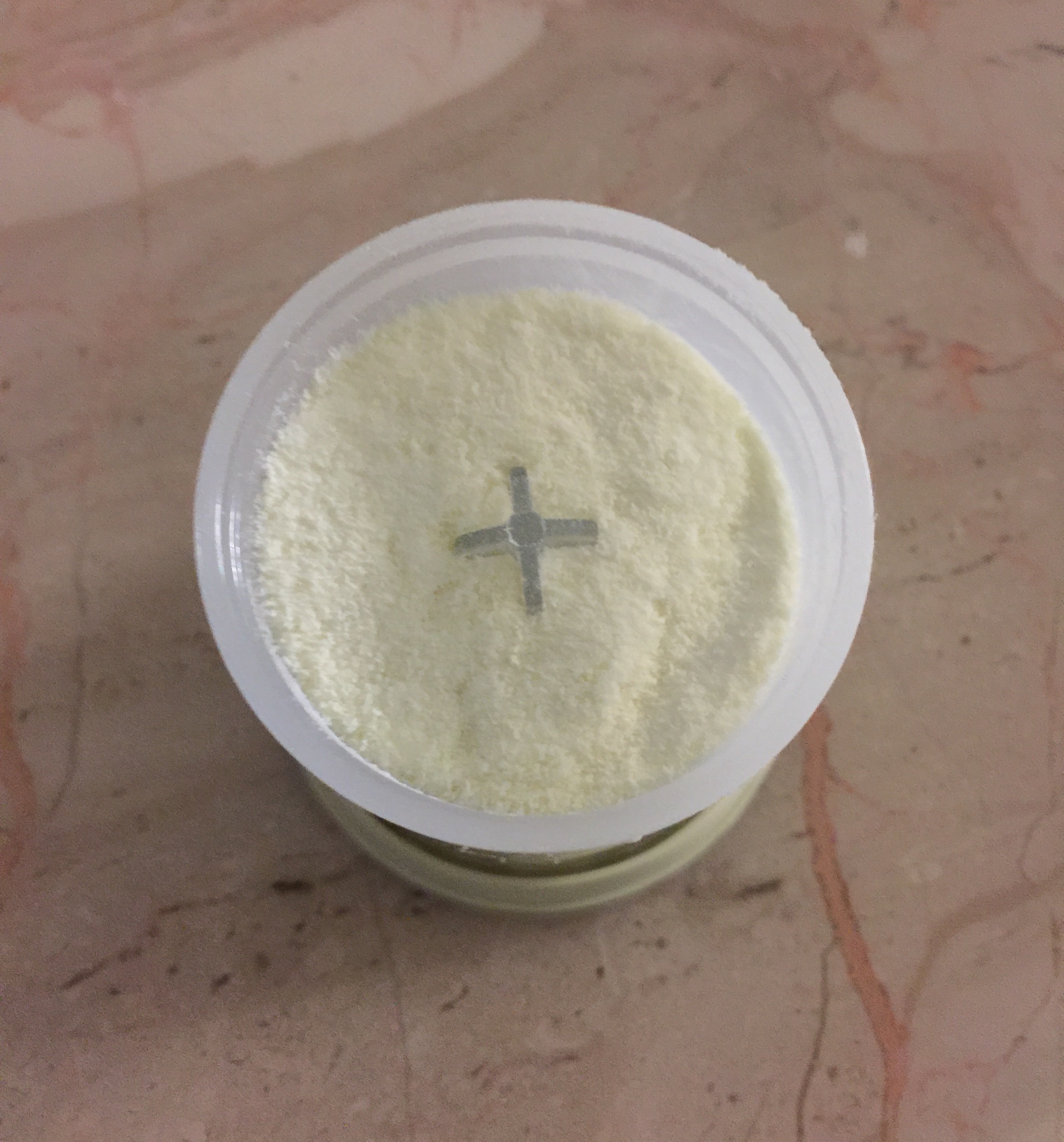 Above is the dispenser with 4 scoops of formula and plenty of room for 5 scoops.
The dispenser and lid is the only part that needs to be completely dry and It is also easy to dry. I used a paper towel and when dry put the lid on and I am good to go. You do need to make sure that the lid is on tight and the cap that screws the bottom is tightly screwed without missing threads so it does not leak. I wish I had this bottle for my first. I will miss using it when my little princess grows up and moves on to a sippy cup. Not anytime soon so I get to enjoy the bottle.
I always say to my husband that I had children to enhance my life and not the other way round. If it makes sense and makes it easy for me to enjoy my life and babies I will buy it!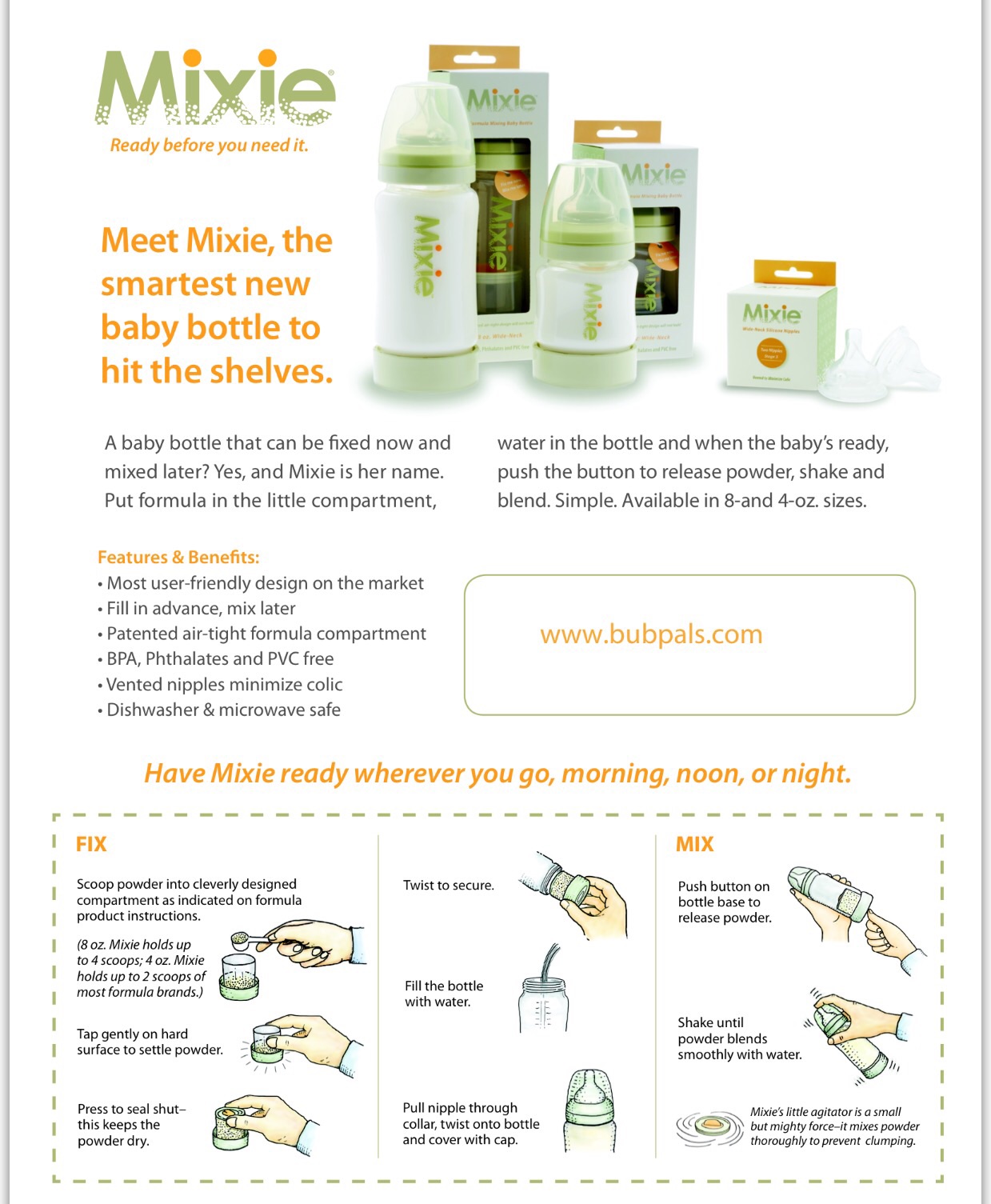 Brush your Teeth Everyday and Every Night
Sesame Street: Healthy Teeth, Healthy Me: Brushy Brush PSA
This song makes me want to brush my teeth all the time. My son loves it and so will your children. Perfect for teaching how to brush and encouraging your child to brush their precious teeth.
Remember you still need to supervise your child until they age 12 years old or even older.
Brushing Baby Teeth
Great for teaching children about oral health. Appeals to visual learners.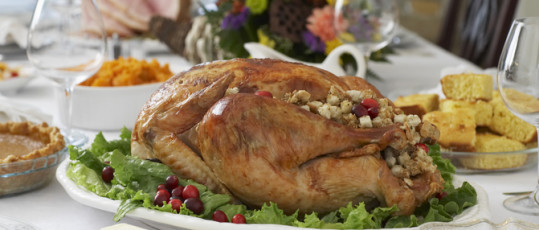 Thanksgiving for Kids
Many of us Australians do not celebrate thanksgiving but when you think about our multicultural society, blended families and the numerous dinners we have been invited to for thanksgiving; it makes sense to incorporate some thanksgiving festivities whenever we can.
Thanksgiving is not just about the day but it is a season. You can start of the month of November teaching gratitude to your children especially your toddlers. Though it may seem like they are too young, they will remember these lessons and hopefully grow up to be grateful and content adults.
One of the great ideas that has made the shortlist is a thanksgiving tree. You can make one from cardboard and get you family or class to add leaves everyday of the things they are thankful for. You can help your children think outside  the box and not just be grateful of material things.
Another good idea is making cards for friends and sharing. Thanksgiving is about sharing and if your toddler is like mine they are used to receiveing gifts. This season they can also give little gifts to their friends in the form of art or whatever ideas are blossoming in their active minds.
Watch the reaction on your toddlers face as they realise that they can make a turkey from a hand print. This is totally awesome!
I came across the idea of Thanksgiving Bingo and that seems like so much fun. There are many printable versions available online. You can print and laminate and either use chips of you liking as markers.The Bingo caller will call out the names on the bingo mat and you can mark it.
Thanksgiving Songs for Kids